Frida Kahlo born July 6, 1907, was a painter of Mexican descent whose vividly colored paintings embraced Mexican culture through a lens of sexuality and pain. Her marriage to muralist Diego Rivera encouraged her artistry. They were politically suited to one another, though there were reputed trials in their relationship that both tested and fortified Frida's heart.

She passed onto the next world, on July 13, 1954.

Frida's blue house in Mexico city is a museum donated by her husbance Diego, at the time of his death in 1957.

Salma Hayek's performance portraying Frida Kahlo in the movie Frida, was an incredibly powerful tribute to this woman's spirit.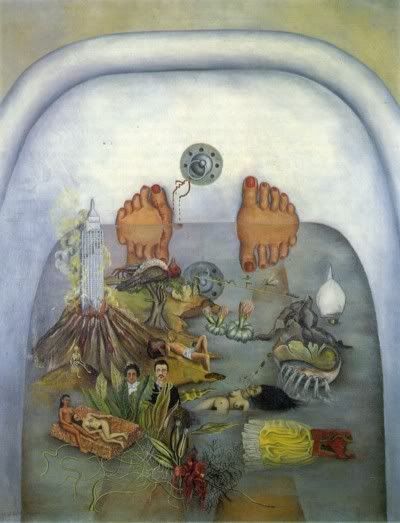 Hispanic Heritage Month is actually two half months combined. It begins October 15 and extends to November 15.