Remember to wear red today October 31st to announce your stand to eradicate hate crimes against women.




Remember to participate and email AfricanAmericanPoliticalPundit@gmail.com to notify your participation in the Blogging Day for Justice Protecting Black Women and Their Families from rape.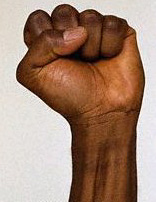 Remember to spend no money on Nov 2 as an economic boycott for the government's handling of Hate Crimes.



Remember to utilize your blog/site and celebrate Peace day on November 7




Also, we hope you're keeping your candy on the greener side with fair trade chocolate this evening, if you're participating in Samhain. Look for the Fair Trade symbol where you shop.